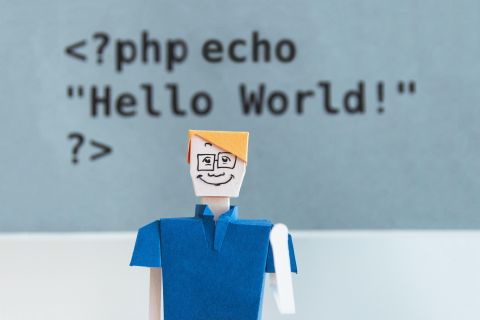 No-code is a game changer
One of the most common challenges I hear from the charities we work with is, 'we need to embrace digital to futureproof ourselves as an organisation and to help us attract younger audiences.' I also see the demands on charities to increase their income and impact year on year, either by optimising existing products and services, or by creating new ones. 
When we work with a charity to create something new, it usually needs some kind of online presence. In the earlier days, that would take a couple of months, and a team of people. Then Wix and Squarespace came along, and creating an online presence took a day. That was a sea change in how charities could get new ideas out there, quicker and cheaper. 
When everyone caught on to using Facebook advertising, that was another sea change. It allowed us to test new things instantly and cheaply. If you want to be audience-led and learn fast, you need the ability to get things out quicker, cheaper and better. In my mind, no-code is the next sea change for charities in quickly and cheaply developing and testing new digital products. 
No-code is hitting the mainstream
The product cycle curve starts quite flat - that's when you get the early adopters - but there comes a point where it becomes mainstream, and it feels like no-code is at the start of that.
Brett Thornton, Co-founder of Loomery, sees no-code growing rapidly in scope and influence in the coming years. "We expect consolidation, with fewer, more capable and better-supported platforms. Alongside this we expect to see adoption skyrocket. Hundreds of thousands of software-based companies will be created without a line of code being written and no-code skills will be included on job specs." 
More and more charities are developing apps and online platforms. They're recognising how consumer behaviour has changed, how people interact with products and services digitally, and how much people rely on their phones. They're seeing the need to develop digital products beyond their website. In order to grow and reach new audiences, they need to embrace new technologies. 
No-code allows you to test and refine
The cost of building an app in the UK is anywhere in the region of £10K to £200K, depending on what's involved. Charities are looking at spending terrifying amounts of money on developing an app, and probably around 12 months of time. No-code platforms offer a much quicker and cheaper way forward. But it's important to understand that they play a specific role. 
They key thing is that you can use no-code platforms to move very quickly from an initial concept to testing something, without having to launch a fully-fledged product. They fill that gap between 'I've had a good idea' and 'I need to spend all this time and money and build the entire thing'. They enable you to embrace the innovation principles of learn fast, test quickly, be audience-led. What if you could spend exactly the same amount of time and money, but you've continuously tested, released and validated? You've optimised your product ten or twenty times before it's really launched. New things always have risk. This approach massively reduces your risk. It has the potential to massively reduce the development cost of new ideas. 
No-code needs two things to work
The knowledge and skills in using these platforms. You don't need to be a developer, but you do need to become familiar with how the software works. That's something you can learn quickly and easily, or you can partner with people. There's a network of freelancers that are experts in building no-code platforms. 
The innovation principles and techniques to adopt that 'test and learn' approach. You need the skills, competencies and knowledge to put the innovation process into practice, and you need the tools and techniques that come with it.  
No-code platforms have limits
It's worth considering that no-code platforms can't do everything. They don't fully replace the more complex app solutions. If you get beyond that early stage of testing and piloting, and you really want to launch an app that you want hundreds of thousands of people to use, no-code won't necessarily allow you to do that. But no-code reduces risk in those early stages of development. 
Jonathan Waddingham, Managing Director of Lightful Learning says "The more complex and bespoke a project, the more likely a team of engineers is required - but as a low-cost, quick way to start testing ideas and see if further investment is worth it, no-code platforms are a really great option."
No-code platforms will keep evolving
Brett Thornton sees no-code evolving in stages: "First, we will see platforms get more capable, adding functionality and offering more flexible design. Entry-level tools such as Bubble and Adalo will become more feature-rich and flexible but stick to the 'no-code' promise of being accessible to all. Second, we'll see the expansion of no-code for new devices and interfaces. Solutions for AR/VR worlds, in-car apps, smart assistants and probably some platforms we haven't even dreamed of. Third, we'll see an explosion of no-code components such as those that exist for Shopify and Atlassian, with components becoming a $10bn+ industry. 
We'll see better user administration, integrated testing capabilities and much improved security. This will increasingly make no-code acceptable to bigger businesses and we'll see internal teams building apps for complex workflows without specialist support."
Interested in finding out more?
You can find plenty of guides to no-code and low-code platforms online.
Here are just a few:
Forbes' guide to low-code and no-code development platforms in 2021

G2's list of the best no-code development platforms software

Techradar's list of the best mobile app development software
---
Do you have a digital product idea you'd like to test?
Good Innovation is offering a free workshop to the first three charities that contact us. I'm really excited about helping charities to work with no-code platforms to develop ideas, and I'd love to help you get started. 
Get in touch by emailing me at ryan@goodinnovation.co.uk and the Good Innovation team will be more than happy to give you some of our time.