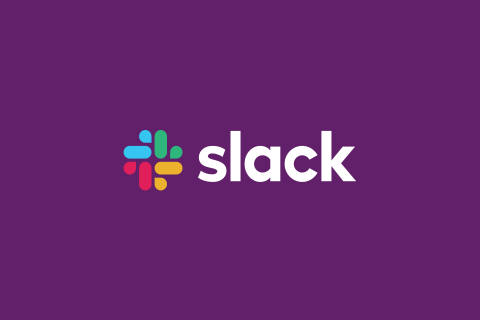 Clare 8:40
Hey Nish.  Alex and I are on the train back from Manchester and wondered if you've got time for a quick chat.  
Nish 18:40
Hello!  👋 Yeah, absolutely - What were you doing in Manchester?
Alex 18:43
We've just had an interesting day running some research activities at one of the National Autistic Society's amazing Adult Day Centres.  We're trying to better understand what a world that works for autistic people looks like - this work will feed into the NAS's future strategy. 
It was some of the most fascinating - and challenging - bits of research I've ever done.
Clare 18:46
I was telling Alex about our experiences with MND and also the work you did with RNIB and Guide Dogs.  We were reflecting on how lucky we feel to get a deep insight into people's lives but also the challenges of designing insight and co-creation in a really inclusive and bespoke way for each project.
I wondered if you've got time and whilst it's fresh for us, if we thought about what made Inclusive Design work.  We do it every day but my conversation with Alex made me think, we don't often stop to reflect on what the key ingredients are and with your experience, you'd be a great person to include in our conversation.
Nish  18:47
Perfect - totally agree - let's chat!  So what was the NAS research for and how did you structure it?  I can imagine it was quite challenging.  Did you have to think of lots of alternative ways to collect insight?
Alex  19:04
Yeah, so as you'll know, a lot of traditional research techniques - one-to-one insight interviews, focus groups, ethnographic observation - aren't appropriate with some of the work we do. In this case, there were a few challenges we had to think through - how can we gather insight from individuals who don't communicate verbally? How do we build trust and understanding with people who aren't comfortable in unfamiliar situations? And how do we design activities without knowing whether - or in what ways - individuals will want to participate?
Nish 19:05
I remember the same from the research we did with blind and partially sighted people for RNIB and Guide Dogs.  We had to be really creative with our research methodologies so we could adapt to lots of different needs. 
I'd love to hear about what you did.
Alex  19:09
Well, it was all about flexibility. We went with a range of different options - from worksheets for people to fill out with the help of the Day Centre staff to a private online questionnaire to a collage exercise for them to create their 'ideal world' in artistic form.  We didn't know which ones to use until we were in the room and following their lead. It was really fascinating what we got back! 
Clare  19:08
This is why this insight is so important.  Everyone has a different story and a different perspective. It's so important not to try and quantify responses but to seek deep insights and themes.
I think you have to be really open to seeing how people respond in the moment and both adapting as you go but also being open to people using your tools or methods in a different way to what you might have expected.
Nish  19:13
Imagining exercises work so well - you must have learnt so much from the 'ideal world' exercise. One lesson I learned was that you have to make the most out of all the other senses. I began asking questions around how we incorporate multi-sensory research.
Clare  19:14
Don't mean to sound like a researcher, but can you tell us more Nish?! 🙂
Nish  19:17
Haha, no worries.  One story that always sticks with me is when we asked participants to bring along objects with them, and describe them as they touched them and what that meant to them when adapting to their sight loss. One woman described a candle in a lot of depth - what I realised was it was a means to her beginning a difficult conversation around her struggles with her mental health as she adapted to her recent sight loss.
It opened up a conversation that she had struggled to bring up otherwise. It only surfaced after 3 days of research because of that exercise.
Alex  19:20
Nish - I love that. Makes me think of a workshop I was in when someone told me that for 30 years they thought 'disabled toilets' signs meant they were out of service.  It was such a lightbulb moment for me to think about how researchers need to use unambiguous language.
I think inclusive research can be very different from bog-standard customer research (which I did before working in the charity sector). It needs a more flexible and less structured mindset. And you really have to challenge yourself to think carefully about the time and place you do the research, the language you're using, your body language, and so much else.
Clare, I think you're a master at this! I've learned so much from watching you in action.
Clare  19:21
😅 Oh blimey! I'll take that compliment! Because it's really at the heart of why I love this job.
Nish  19:21
Yes, Clare - you are!!
Nish  19:25
We shouldn't underestimate the impact these conversations have on the researcher as well - it's not easy. We all need to take time to process and decompress. 
Clare - I remember how valuable it would be when we called each other up after conversations with people living with MND and their partners. It was really important we talked about it.
Clare  19:26
I have definitely had to fight back tears many times. Especially on the MND project.
Nish  19:26
Same here!
Alex  19:27
Nish - we spoke about this a few weeks ago. I'd just finished a conversation with a parent who was telling me about his experience when his son had been diagnosed with Dias-Logan syndrome. I felt so privileged to be in that conversation, and felt a lot of responsibility. It was quite overwhelming.
You were dead right to suggest I go for a walk to process the conversation before trying to pull out insights.
Clare  19:26
People can be so open and generous in these interviews and just thanking them doesn't seem enough.  We need to always remember we are often asking a lot of our participants…to think deeply sometimes about things that they might not talk about a lot, that might feel uncomfortable at times.
But also the participants can really gain from it. I think giving people the chance to have their voice heard is such a big part of a charity's work and have the opportunity to influence decisions. One of my proudest moments was hearing Guide Dogs make funding available for iPads for kids as a result of our research - real, tangible decisions.
Alex  19:32
I agree.  My experience is that people can be very accepting and positive about the opportunity to share their experience, even when they are talking about difficult things.  I had a similar thing with a project with Shelter a few months ago.  We spoke to some people with lived experience of the housing crisis and they were so generous and insightful. It was almost a pep talk! I left the session feeling so inspired.
Nish  19:33
It's also why it's so important that the people closest to the research are instrumental in designing the service recommendations. Those insights equip you as a designer as you need to be close to those anecdotes and stories right from insight through to prototyping a service to make sure your service is inclusive of the needs you set out to design for.
Clare  19:32
That's a really good point Nish - what would be your other key ingredients of inclusive insight and co-creation?
Nish  19:34
Mine would be to expect the unexpected. Diversity of needs in a group means there might be unexpected needs beyond what you had planned for. 
Alex 19:35
Yes Nish.  Definitely.  Leave your expectations at the door. Always go in with an open mind as to what might come out. That's key.
Clare  19:36
For me it would be to utilise the knowledge within the charity.  Utilising that along with our creativity, leads to inclusive methods.
Alex  19:39
I would add - Go to where your audiences are.  Zoom calls or online surveys might work sometimes, but they don't work for everyone. Think about when, where and how you'll get the best insight, and tailor it for each project.
Nish  19:40
Yes Alex - you can't expect to lift and shift research methodologies. They need to be bespoke to your audience
Alex  19:41
Plus, recognise there is no 'average user'. It's a myth. No one in the design world thinks like that anymore. Instead you need to reach the people on the edges. That's where the richest insight often comes from. And creating things to include the atypical user will also work for everyone.
Nish  19:44
Another of mine would be designing for real life.  We can't always predict who will use our products and their state of mind.  For example, not all our users see themselves as at a 'disadvantage'.  We have the responsibility to build services compassionately to support all of our users. 
Alex  19:46
Final thought from me - and to return the chat to where we started: "Sometimes, the insight won't be a quote. You need to observe everything - body language, pauses, energy levels, emotions. It's not just what's said, it's about considering the whole experience. That's where you'll understand more" (Clare Breheny, on a train home from Manchester, May 2022) 😉
Clare  19:48
Haha - thanks for the quote Alex.  I always think our insight has two purposes - one to collect insight for our clients, and two to equip us to really get to know the needs, thoughts, fears and delights of different audiences. This helps us so much in our design process.
Alex  19:46
Great conversation everyone! 🙌