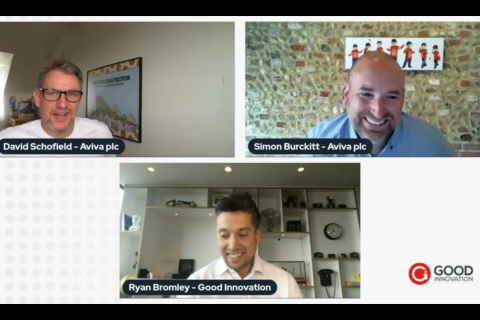 A DIGITAL VERSION OF THE IMPACT MATURITY SCALE IS ON ITS WAY.
TO BE ONE OF THE FIRST TO ASSESS WHERE YOU ARE ON YOUR PURPOSE JOURNEY AND GET ADVICE ON MOVING UP GET IN TOUCH
Over the last 12 months we have spoken to senior leaders on the frontline of driving their company's purpose agenda forward.   These people are pushing the boundaries, doing their best to turn their company's purpose ambitions into large scale, measurable impact. 
But this isn't easy.  Change never is.  Some of the problems they're trying to solve are big.  But partnerships and collaboration mean the  potential for real impact is enormous. 
Introducing the Impact Maturity Scale
Not all companies were born purposeful. For many, particularly heritage brands, becoming purposeful is a journey. Big organisations tell us they want to act purposefully and achieve impact but don't know how to move from strategy to action. They're stuck.
We created our Impact Maturity Scale to help kickstart those difficult conversations. Everyone's journey is different and it's by no means a linear one.  But you need a way to benchmark where you are compared with where you want to be. 
The changemakers we spoke to helped us distil the journey into 5 key stages from Curious but Confused through to Transformation.  Crucially, they also shared insight that formed the pillars that underpin each stage and the many factors that sit under each pillar.  The scale lets you explore where you are and what barriers are stopping you from progressing to the next level. 
The scale demonstrates there are many ways to create change within an organisation.  It's not about trying to turn the supertanker in one go, it's about making the process more manageable by setting off speed boats across the organisation.
The Aviva Story
"Purpose is at the heart of what we do at Aviva"
Aviva have big ambitions, all set on the basis of running a sustainable business with purpose embedded into every facet of the business. 
Purpose, for Aviv, stemmed from conversations with their employees - their purpose statement "To be with you today for a better tomorrow" was co-created with employees and was the inspiration for their sustainability initiatives. David Schofield, Group Head of Corporate Responsibility at Aviva  described waiting for moments of disruption within the business.  A new CEO provided opportunities to strategically refresh the business, introducing new initiatives and reconfirming their commitment to purpose. 
Aviva is a multi-faceted business and that means things progress at different speeds.  David identified that they "sat across levels 3, 4 and 5" on the Impact Maturity Scale.  Some areas of the business are slower to adopt due to the nature of what they do.  Their general insurance business operates in a market where products are price sensitive, so testing the waters with beacon projects has been a useful way for Aviva to find customers buying preferences and compromises. 
Aviva is treating the purpose journey not as something special, but as business change. Many of their recent hires come from a change management background rather than a sustainable or CSR one and credits this thinking as part of their success. "To continue to be purposeful we need to exist as a commercial business in the future" Simon Burkitt, Sustainability & Climate Change Lead stated.  Purpose needs to be seamlessly embedded and commercially viable.
Aviva's advice for anyone looking to embed purpose in their business? "Be clear on what you set out to do, how you're going to deliver it, how you're going to measure it and how you'll tell the story."  They're still on their journey but know they're on the right track.  The magic happens in the simple breakthrough ideas.
Transition from Purpose to Impact
For many businesses there's still a long way to go.   But what's changed is the level of ambition, it's unlike anything we've ever seen before.  There are leading organisations, like Aviva, making purpose one of their key drivers.  If we can close the gap between where we are now and where we want to go, the potential for us all to create big change is simply mind-blowing.
If you're interested in creating change and having impact,  we're offering a free 90-minute Purpose to Action workshop.   We'll take you through our Impact Maturity Scale in much more detail, plotting where you are, establishing where you want to be and how you might get there.  This is about kickstarting those critical internal conversations to set you on the right path.
To find out more about the workshop, book in a 30 minute chat with Ryan Bromley, partner at Good Innovation  https://calendly.com/ryan-669