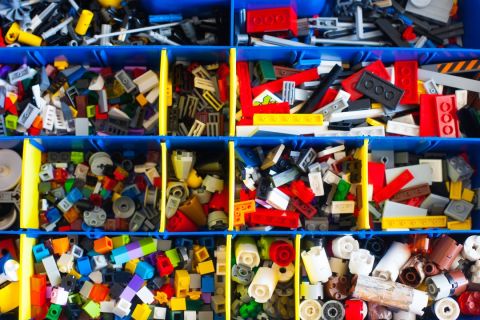 When the pandemic hit back in March, once I'd recovered from the shock of lockdown and its growing impact on the sector, I stopped everything else I was doing and started listening to charity leaders. I had lots of conversations and spent a lot of time on Zoom. After each conversation I spent time wondering how I and Good Innovation could be helpful at this point in history. How could we help a sector that has always helped us? It was time to give back again.
What I heard was a tale of two responses to the crisis. On the one hand, leaders were hunkering-down and conserving cash, stopping activity and making plans for furlough. It was a negative place of needs-must slashing, abandoning best-laid plans and gloomy forecasting. On the other hand, I heard positive wonder at the agility that their charities had shown. Decision-making that had never been so nimble, innovation happening at pace and scale, teams feeling empowered and energised, silos crumbling, laser focus on what was important and stopping what wasn't. Entire programmes of work were moving online overnight. Big strategic initiatives were brought forward by two years and implemented in two weeks. It was energising. It was exciting. It was remarkable. It was necessary.
I also heard how some leaders were determined not to let a 'good crisis go to waste'. They wanted to capture all the good stuff that had changed in their charities. They didn't want to go back to the old ways, to business as usual. They wanted to keep the agility, retain the pace of innovation, keep the silos at bay and generally emerge stronger and more impactful. They were determined that they would 'build back better'.
I loved this ambition. And it also provided me with a solution to how we could help the sector. We could help by supporting these leaders to deliver their ambition to build back better.
So we developed a pro bono session for senior leadership teams to take time-out from the crisis and reflect on the big questions that they might need to work through, the behaviours and ways of working that they wanted to keep and those they wanted to stop, and what actions they could take now to start building back better. Since then, we've delivered lots of these sessions and they've provided a fascinating insight into the challenges and opportunities of building back a better and more resilient sector.
From all the conversations we've had, the overriding question that pervades charity planning now is 'How can we do more with less?' If you accept (and most do), that the crisis will drive a long-term increase in the demand for charity services but a corresponding decline in resources (income, staffing, etc), then the challenge for charities is how to drive greater impact with fewer resources.
From our Build Back Better discussions with senior leaders across the sector, it's clear that in order to build back better, charities need to build on the positive changes that emerged during the crisis in five key areas:
Consolidation: Creating and maintaining a laser focus on where they can have the greatest impact, stopping other activity and aligning their operating models accordingly. Charities simply won't have the resources to do everything they might want to.

Service and programme innovation: Inventing new service delivery models, including digitisation, to drive greater reach at lower cost and creating more sustainable services with business models 'built-in'.

Income diversification: Diversifying income in its broadest sense so that it's no longer so reliant on voluntary income and a consequent focus on commercialising charity assets, skills and services to create both income and impact.

Collaboration: More radical collaboration between charities to deliver mission and generate money, but also beyond the sector with corporates and start-ups. During the crisis, for instance, there was a level of communication between charities and their partners that could be built upon to create a more open and coordinated effort to solve society's problems together.

Culture change: More empowered, agile, passionate, urgent, engaged teams. Building on the positive behavioural changes that emerged during the crisis and embedding them as 'just the way we do things' in the new normal.
Achieving these at the scale and with the proficiency that will be required to 'deliver more with less' will obviously be a challenge, but identifying these broad opportunities is a great start. In their response to Covid, the leaders we supported with Build Back Better have all proved they're capable of amazing change, so I'm truly excited to see how they and the rest of the sector rise to the challenge.
---
If you are an Executive leader and believe you and your peers might benefit from spending time considering how to Build Back Better, please get in touch. All you need is an eye to the future, a view of the past and a willingness to spend two more hours on Zoom(!), we'll do the rest.