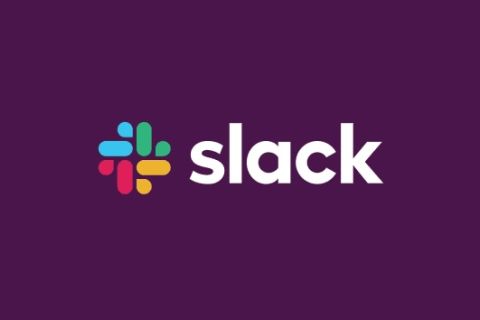 2021 was another difficult year for so many, but, with lots of reasons to be optimistic, I asked the Ryan, Clare, John and Heather for their reflections on the last 12 months.  And they LOVE a SlackChat.  So here we go.....
Summary - they never miss an opportunity for a shoutout!

Yvonne
So, 2021, the year of ….....?   Tell me about the highs, the lows and everything in between……
Heather  4.22pm
👋
Ryan  4.22pm
Hi!
Clare  4.22pm
Wow what a year!
John 
What's a year it's been! 4.22pm
Heather  4.22pm
Eeeeeesh
Clare  4.23pm
How is it December already??
I remember how I felt last new years eve, looking down the barrel of another few months of home schooling....
Thankfully there's been a lot of good stuff that has moved us on... vaccines, holidays, a new office, lots of new people.
Ryan 4.23pm
So, thinking back on the year, what have been the biggest highlights for everyone in terms of the projects we've worked on? 
It feels like a year of change to me.
John 4.23pm
But positive change - it definitely feels like we're in a much better place than we were 12 moths ago!
Yvonne Filler  4.23pm
What's been the biggest change John?
John  4.23pm
I loved the fact we're all back in the office (and have a new office!)
We've also had 6 new people join over the 8 months!
Ryan  4.23pm
The new office gave everyone a real boost, definitely for me. I think it was a nice way to move on from the year before and feel like a fresh start.
John 4.24pm
It's been awesome to see the team grow and evolve!
Has meant I've spent the majority of my time recruiting! It's been fun!
Heather  4.24pm
The beer tap on a Thursday...and the ping pong table!
Joking aside, I totally agree - coming back into the office has been a total game changer!
John  4.24pm
We're using real post-its again!
Game changer!
Ryan  4.25pm
It's strange to think we've pretty much doubled the size of the team.
John  4.25pm
We have literally doubled the size of the team and although it's a little cheesy, I feel like we genuinely have a team of what we call A-Players!
Doing some brilliant work!
Ryan  4.25
For sure, they're all superstars
Heather  4.25pm
Shoutout to all our newbies!
Ryan  4.26pm
Thanks to John reading the WHO recruitment book!
Heather  4.26pm
One of the books on the GI reading list..
John  4.26pm
100% - stole our recruitment process from the book and it works! Couldn't recommend it enough
We've also put a real focus on inclusion and diversity as we've grown the team
Ryan  4.27pm
Which reminds me, I've really enjoyed our EDI lunch and learns, it's nice that we carve out space for that and we've managed to keep it going since lockdown. And the EDI roundtables have been great. So interesting to hear from people leading the charge in their organisations and seeing people swap notes and take lessons back to their organisations. And it's cool how our EDI lunches and roundtables have been the catalyst for us thinking different about how and where we recruit people from.
Ryan 4.27pm
Yes, working with organisations like 2-3 Days, or Workfit has been brilliant.
John 4.27pm
I was so excited we could work with the lovely Alison at Workfit.
Big shoutout to Workfit who place people with Down Syndrome in work!
Florence has definitely been one of the new superstars to join the team!
Heather  4.27pm
Shoutout to Florence - she is a data entry ninja and such a positive, joyful member of the team.
Ryan 4.27pm
She brings so much positivity and energy!
Clare  4.28pm
I really enjoyed the recruitment process. I always worry that an interview is not a great representation of the real person but I think the WHO process helped us really get to know candidates better... and I think we made some great recruitment decisions.
Heather  4.28pm
What's been everyone's favourite project this year?
Clare  4.28pm
I loved working with MND Association. There were some really emotionally hard, moving interviews with people affected by MND and also some really inspiring interviews with their cause community talking to world renowned scientists working on research to find a cure... I am really excited that all that insight has pushed them to a new strategy which is very much focused on their audience and avoiding corporate speak.
Ryan  4.29pm
That MNDA work was so fascinating Clare, shout out to Sally, the CEO, for being brave enough to take it on.
Clare  4.29pm
Yes Sally was a bit of trail blazer.
John 4.29pm
That was one of the most impactful projects we've worked on in years! Co-creating a new mission/strategy alongside people with MND.
Clare  4.30pm
She really brought her team with her.
John  4.30pm
You did an ace job Clare!
John  4.32pm
Super proud moment!
We spend a bunch of time talking about the impact we want to have and that project was a great example!
Ryan 4.32pm
2 for me - first is Helen and Douglas House just because I think it's such an amazing cause. And the other would be the work with Kidney Care helping them rethink the future of their service portfolio. It's complex, but very rewarding to be working on something like that because of how much impact it could have. 
Clare 4.32pm
I also really enjoyed working with Plan International UK to support their programme with Astra Zeneca. We got to work with a group of young people to develop a framework that will be rolled out across multiple locations to enable young people to come up with ideas to benefit their mental health and wellbeing - real youth led work. Nish and I literally questioned every tiny element of what we were doing to try and be youth led - easier for Nish than for me !!!! But challenging our tone and assumptions was really enlightening.
The team at Plan were also an inspiration in terms of their work on gender equality. - we get to learn so much from our clients.
John  4.33pm
Mine would have to be the collaborative work we've been doing with RNIB, Guide Dogs and Thomas Poklington Trust! 3 charities coming together to better understand the lives of the 3 million blind and partially sighted people across the UK. Not the easiest piece of work (with Covid getting in the way), but so inspiring to see 3 awesome charities collaborating around service delivery.
Heather  4.33pm
For me it would be the work we did with Marie Curie developing products to support people who have been bereaved. I'm so proud of the work we did together & believe what we designed will have a genuine impact on people's lives. I can't wait to shout about them when they're live and in market (hopefully early next year!).
Clare 4.34pm
I've also loved seeing the reactions from our clients to Good Futures. It feels really great to see our clients network and grapple with big, thought provoking topics.
John  4.34pm
100% and the Inspiration Safaris have been amazing!
Clare 4.35pm
Daisy has done such a good job in building that - to think it didn't exist in January!
John  4.35pm
Shout out to Daisy!
Yvonne Filler  4.36pm
Are there any general themes across multiple projects ie different ways of working etc that have worked/not worked?
Clare  4.36pm
I don't think I could ever work without mural now!
Ryan  4.36pm
Who needs post it notes?
John  4.36pm
I'm still getting to grips with that
Heather  4.37pm
I think Ryan you said it, but it's not all been easy! What's felt hard this year?
For me it's probably hybrid workshops?! Anyone else...
John  4.37pm
Yeah, exactly, Hybrid working has still been tough.
There's been a few tricky moments across the year with that.
Heather  4.37pm
Remember Andrew said he presented to a room from the back and all he could see whats the back of people's heads?!
Ryan 4.38pm
I gave a virtual talk to 40 people today and could only see myself, it wasn't ideal!
Clare  4.38pm
Yes true. The whole "let me know if anyone has their hand up" thing is frustrating.
John  4.39pm
I'd defs say becoming a dad for a 2nd time and balancing that with work hasn't been the easiest!
Heather  4.39pm
Shoutout to Finn! 
Ryan  4.40pm
John, do you think it's been hard on boarding new people and keeping our culture going when we've not been in the office as much?
John  4.40pm
@Ryan it's definitely required a lot more thought.
I did have a fear that it wouldn't be the easiest to join us at such a strange time.
Ryan  4.41pm
For sure, I'm just trying to work out whether it's felt like managed it ok. I think it has given the circumstances…
John  4.41pm
I think we've just had to put a lot more focus around consciously working on our culture.
Ryan  4.41pm
Which can only be a good thing
John  4.42pm
Our values shoutout's on Slack……it's a little thing but love them!
Ryan  4.42pm
Me too, it's a nice way to stay positive when other things might not be going so well!
Heather  4.42pm
I like everyone's emoji use on the slack shout outs, think they're getting more creative!
Ryan  4.43pm
Maybe your goal for next year could be to work out how to add a gif to slack Heather?
Heather  4.43pm
Def need to work on that! What's everyone's hopes for 2022?? new year's resolutions?!
Ryan  4.43pm
I'm really excited by doing more work on the service side of charities - helping them design new ways to deliver the most impact with the resources they've got.

And excited to be working on more projects that bring charities and corporates together to design, test and launch new things.
Heather  4.44pm
YES Ryan - couldn't be more excited about this!
John 4.44pm
I'm excited about the work we're starting to do with corporates!
Heather  4.45pm
I can't wait to keep adding to the team
John  4.45pm
If we want to fulfil our vision to impact the lives of billions of people, we're going to need to start working with some of the biggest brands in the world!
Ryan  4.45pm

Me too, and excited to keep using Workfit and similar organisations as we continue to grow the team.
John  4.46pm
Some exciting convos already happen so watch this space!
Ryan  4.46pm
For sure, can't wait for that to get off the ground and hopefully this time next year we'll have lots of cools stuff to talk about around helping corporates deliver on their purpose. 
John  4.46pm
I mean, if we hit our goals for next year, we'll be double the size!
30-odd people (probably means more recruitment), lots of new clients, new sectors!
Heather  4.47pm
I already have to fight Ryan for my favourite desk in the office.

I think we'll need to move again.
Ryan  4.48pm
You will never have that desk!!
Dream project for next year if you could wish one?
Ryan  4.48pm
I'm super excited about bringing our new EDI collaboration to the sector, and the Gen Z insight and creation collaboration as well
John  4.48pm
I'd love to work with a collaboration of clients to solve big chunky problems!
Snap mate!
Heather  4.49pm
YYYouuuu guys!!!
John  4.50pm
Good Lab was so impactful many years ago (Hasn't ONHand just won loads of awards??!) Collaborations like that would be awesome to work on.
Heather  4.51pm
I'm super excited about the Gen Z collab too, having done a little bit of research there really is so much untapped potential there.  Also, I think I have lots to learn about Gen Z
John  4.51pm
Gen Z is just the start!
Ryan  4.52pm
You're right John, so excited to think about wha the next big collaborations will be…
Heather  4.52pm
Who comes after Gen Z?
John  4.52pm
You are a Gen Z Heather
Heather  4.53pm
I wish I was a Gen Z!
Clare 4.54pm
Have we veered off track? I think I'll sum up! Looking forward to next year, I'm really excited to bring on more people into the team, continue to develop our employee proposition and work with more corporates as well as charities.
Ryan 4.55pm
It's been an amazing year, although it's still felt really hard at times. But I'm really excited to come back and start turning some of these exciting new things into reality!
Heather  4.56pm
(After a well deserved holiday for everyone)
John  4.56pm
Agree! An amazing, challenging year.  And we're all in need of a rest
Heather  4.57pm
And I want to eat all the cheese!!
HAPPY CHRISTMAS EVERYONE